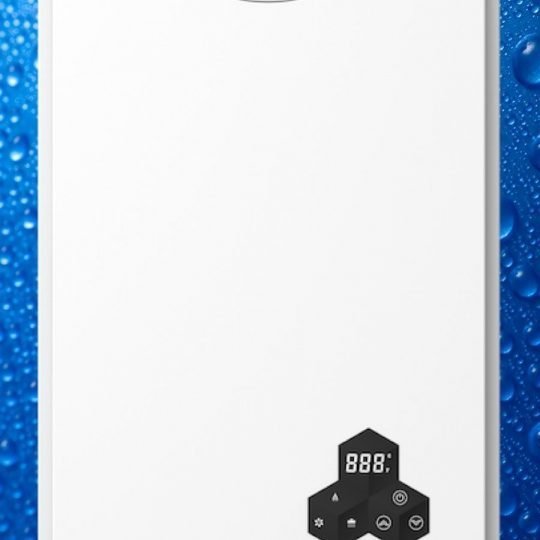 This compact , yet  powerful unit – with gas inputs up to 170,000 BTU per hour – can meet all the hot-water needs of a small to medium American home or apartment.
Comes with a Free Flue Kit consisting of an elbow and 2′ straight piece and an expandable flexible aluminum duct.
Can be Exhausted Vertically (Rooftops) or Sideways (Wall Exhaust)
Designed to virtually do anything a 40-gallon tank-type water heater can do and much more
The Wall mounted   Excel Pro is design to work with hydronic baseboard or radiant floor heating applications, as well as provide domestic hot water to plumbing fixtures and appliances.
 Modulated tankless water heaters change their heat output in response to the flow rate of water running through the unit.